Solana integrates the ChatGPT into blockchain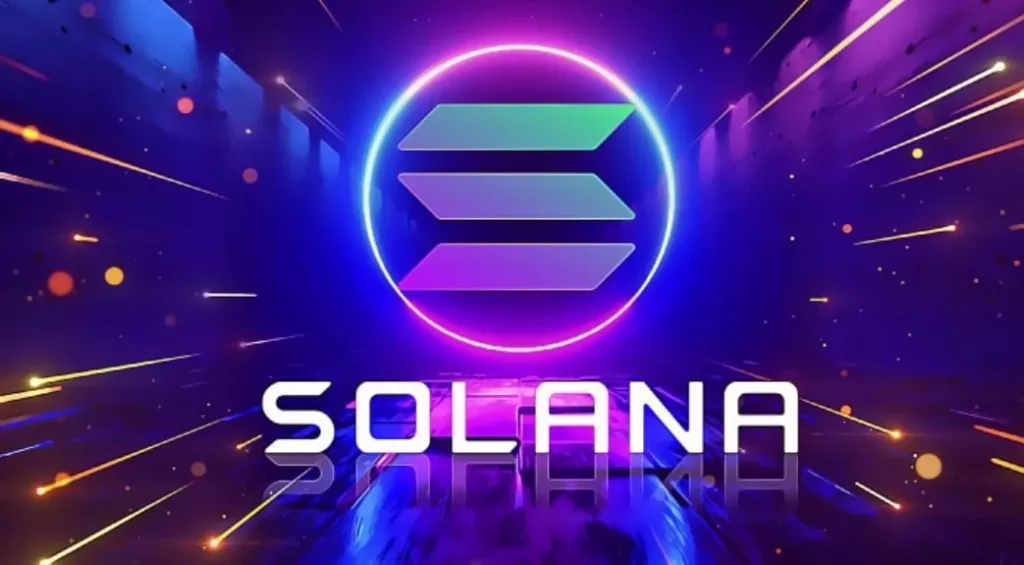 Solana, one of the fastest growing blockchains, has integrated the ChatGPT plugin into their platform. The integration of the AI ​​tool allows users to communicate with the network more easily. This aims to allow users to perform various Solana blockchain operations through the ChatGPT interface, including checking their balance, transferring tokens, and even buying NFTs.
But can the plugin's functionalities actually improve the user experience and create new opportunities for artists, collectors and dealers?
Solana CEO thinks AI is revolutionary
Solana Labs co-founder and CEO Anatoly Yakovenko spoke yesterday about his company's focus on artificial intelligence (AI) and ChatGPT. He called AI a revolutionary change and compared it to the introduction of Microsoft Windows and the computer mouse.
Yakovenko stressed the importance of AI in consumer apps, saying that cryptocurrency APIs are ideal for interacting with AI because of their programmability, especially when compared to centralized financial systems. He hinted that Solana users might be able to transact directly through the chatbot in the future.
The integration of AI, particularly through the ChatGPT plugin, is an important step for Solana and shows the company's commitment to integrate innovative technologies into the blockchain platform to make it easier to use and understand. The plugin is  available for download on Github  .
Focus initially on NFT
The integration of ChatGPT with the Solana network opens up a multitude of possibilities for the users: from simply checking account balances to buying and selling NFTs, the ChatGPT plugin offers a user-friendly and intuitive interface to unleash the full potential of the Solana network. Exploit Blockchain.
But first, the ChatGPT plugin will focus on the area of ​​non-fungible tokens (NFTs). This market is currently booming and the integration of ChatGPT with Solana could mean a game-changing development for NFT enthusiasts and artists.
This gives users the ability to view a list of NFTs associated with a specific Solana address. The plugin can also be used to transfer SOL tokens, buy NFTs, interpret public account data, verify transactions, and search NFT collections by reserve price.
AI grant program increased to $10 million
The integration of the GPT plugin is part of Solana's ongoing effort to explore artificial intelligence. A $1 million fund for decentralized AI initiatives on the network was announced on April 24th, and the GPT plugin represents another step in that direction -focused strategic grants program from $1 million to $10 million.
Additionally, the Solana Foundation has launched a three-month accelerator program for university students, with an entire cohort dedicated to experimenting with blockchain and AI. This initiative underscores Solana's commitment to nurturing young talent and advancing the integration of technologies such as blockchain and artificial intelligence.
Criticism of Solana and the ChatGPT integration
Solana's announcement about ChatGPT integration also sparked critical reactions from crypto enthusiasts. While some questioned the usefulness of such an integration, others care much more about data protection. The developers of the popular AI tool emphasized that even deleted chat histories are stored for 30 days to review potentially abusive material. If nothing suspicious is discovered, the chat histories will be permanently deleted.
Italy recently joined the list of countries banning ChatGPT for privacy reasons. The bot is already unavailable in Russia, China, North Korea, Cuba, Iran and Syria. The Italian government justified its ban by saying that ChatGPT does not comply with the European Union's General Data Protection Regulation (GDPR). So far, there has been no reaction from other EU countries.
Solana sees surge in new active addresses
The Solana network has seen increased activity this month as higher fees on Bitcoin and Ethereum have prompted some users to look for alternatives. Solana's native SOL token, which has seen dramatic declines over the past year due to the collapse of the FTX cryptocurrency exchange, has since rallied and is up 101% year-to-date.
Since early May, Solana has seen user base growth, with 5.4 million new addresses added to the blockchain. This represents the highest number of new addresses since October 2022 and signals growing interest in the Solana blockchain.
Although an increase in new addresses is usually a positive growth signal for cryptocurrencies, SOL price is down more than 10% since early May. The Solana price is currently still below the USD 20 mark. Possible reasons for this price decline could be market dynamics, investor sentiment and external market factors.
Conclusion: A milestone for accessibility and comfort
The launch of Solana's ChatGPT plugin coincides with a host of other AI-related services and initiatives in the cryptocurrency and blockchain industries.
Binance, the world's largest cryptocurrency exchange, recently launched a chatbot called "Sensei" based on ChatGPT. Visa has also announced that it will hire a specialist blockchain developer with a focus on AI. Crypto-integrated browsers like Opera and Brave have also recently added certain AI features to improve the user experience.
The integration of the ChatGPT plugin into the Solana ecosystem marks another significant milestone in the world of blockchain technology. The AI ​​plugin allows users to seamlessly interact with the Solana blockchain, giving them easy access to decentralized applications.
AI integration heralds a new era of accessibility in the blockchain industry, making blockchain services easier to use in everyday life.