Fox Corp Leads a $100M Strategic Investment in Blockchain Digital Content Management Company Eluvio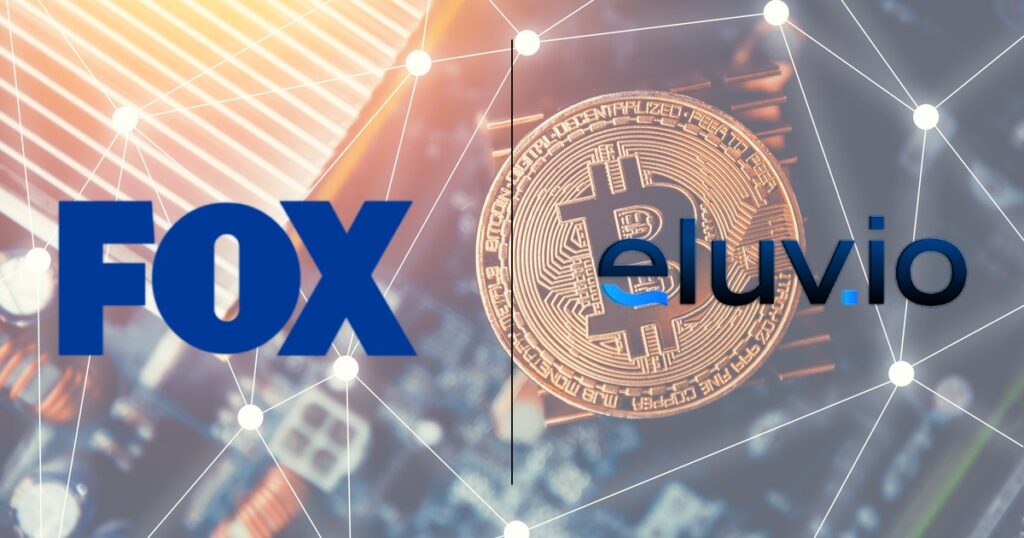 U.S. media giant Fox Corp announced a $100 million strategic investment in Eluvio, a blockchain digital content management company founded by Emmy technical experts Michelle Munson and Serban Simu, to expand the Non-fungible token (NFT) business.
Through the $100 million Series A financing led by Fox Corp, Eluvio will further expand the widespread use of blockchain in the media and entertainment industries.
Eluvio also provides real-time and controlled blockchain contract support for content publishing, transcoding, packaging, sequencing, dynamic and static distribution, and the casting of derivative NFTs.
According to the official agreement, as part of this investment, Fox Corp.'s chief technology officer and digital president Paul Cheesbrough will also join Eluvio's board of directors, and he said that:
"At Fox, we believe that the blockchain, and the overall shift towards a more decentralized web, is providing creators with a wealth of opportunities to reach consumers with exciting new experiences, Michelle, Serban and the Eluvio team are the best in the business when it comes to the software and scalable infrastructure required to power live, decentralized experiences across the blockchain and our investment will help bring this technology to a wider market of content creators, media partners and advertising clients."
Eluvio, founded in 2019, is a blockchain management company focused on providing digital content storage, distribution, and monetization for content owners or creators.
According to the announcement, Eluvio will also provide technical support for the recently launched NFT business and creative departments of Fox Entertainment and Bento Box Entertainment.
The CEO of Blockchain Creative Labs and Co-Founder and CEO of Bento Box Entertainment, Scott Greenberg, responded to this:
"We believe there is great opportunity in tokenized media on the blockchain, which represents a new era in how technology and entertainment will drive one another forward.The Eluvio team members are pioneers in the digital arena, and this strategic investment in Eluvio brings FOX and Blockchain Creative Labs an indispensable partner with whom we will build this business as we together chart the future for the NFT market."
FOX Corp launched a campaign by raising a total of $100M creative fund for its NFT company Blockchain Creative Labs, aimed at inspiring content creators in collaboration with Hollywood animation studio Bento Box as early as June 16 this year.
Image source: Shutterstock