Demand for real estate and gaming in the Metaverse continues unabated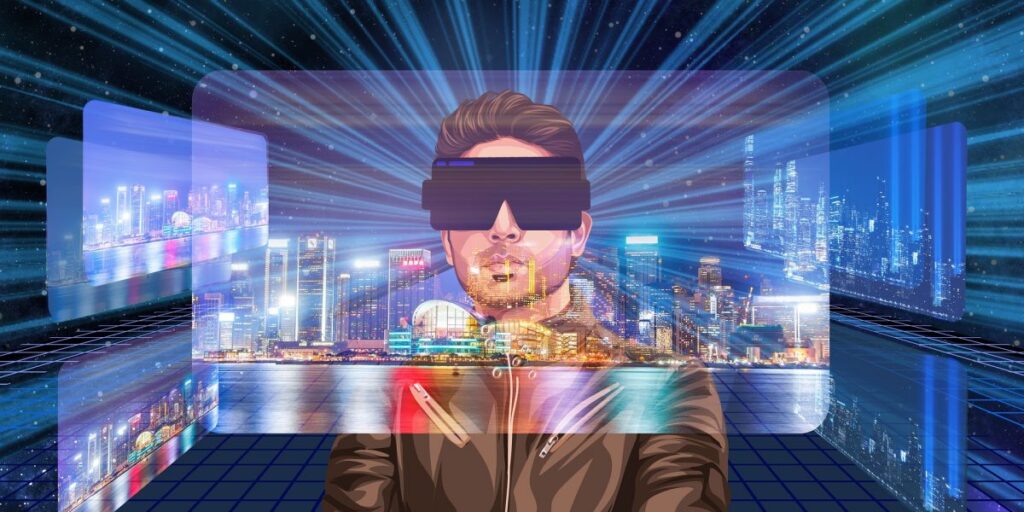 While the crypto space has experienced a significant slowdown since early 2022, certain Metaverse projects are booming. The latest Chainalysis report shows that real estate and gaming continue to thrive in the Metaverse.
The blockchain analytics firm takes a longer time horizon to explain the growth comparisons. From September 2019 to March 2022, blockchain-based virtual real estate prices skyrocketed by 879 percent. On the other hand, real house prices increased by 39 percent.
Of course, the absolute size of the virtual real estate industry is not comparable to the real real estate industry. Chainalysis adds:
"It's still amazing that virtual property prices have risen 532 times more than physical property prices."
But what's fueling this craze behind the Metaverse properties? Chainlaysis explains the current and future benefits of owning virtual real estate.
Today's utilities can contain embedded videos, images, NFTs, and interactive objects. They can also include play-and-earn integrations. However, one of the key differences is access to private events and NFT gated communities. This feature in particular has greatly boosted the demand for NFT, which translates into sales of virtual real estate.
Chainalysis explains that the popular BAYC project is bundling its NFTs with the entertainment and digital community. They successfully translated this into a $310 million Metaverse land sale.
Some of the future utilities are rental, leasing, free airdrops of future VRE NFTs, and future AR/VR integrations and functionalities
Significant price differences of Metaverse projects
According to Chainalysis, the key pricing factor for Metaverse real estate is the blockchain on which virtual real estate is hosted. Thus, Metaverse properties built on Solana have much lower entry prices compared to Metaverse properties on Ethereum.
The simple reason for this is that Solana's average gas fee of $0.00025 is a very small fraction of Ethereum's average gas fee of $5 to $50. This is why the deals on Solana are so cheap.
However, Ethereum-based Metaverse projects will also be integrated with the Polygon layer-two scaling platform. This Ethereum sidechain provides Solana with price and speed competition.
Another interesting factor is the length of time customers have owned their land. Chainalysis retrieved the land ownership data in the 11 Ethereum-based metaverses. The whole thing tends to be highly speculative. The report adds:
"In ten out of eleven of the projects we examined, customers retained their AER NFTs less than 25% of the time the NFT collection was active. In six out of eleven projects it was even less than 15%. In other words, the AER purchases in most of the above projects were speculative and unrelated to assets."
According to Chainalysis, OVR Lands holders had the longest hold times. This is due to the availability of cheap and plentiful land that takes time to develop. Chainalysis goes on to explain that the increase in value of the virtual properties in the Metaverse will depend on a number of factors. It will all depend on whether the AR/VR systems are more interoperable or proprietary.
Facebook parent company Meta envisioned the Metaverse as an interconnected system that transcends national borders, just like the internet. In June, big tech companies like Meta, Microsoft and Epic Games founded the Metaverse Standards Forum (MSF). The group intends to create open forums for new technologies such as AR, VR, Web 3 and the Metaverse. It is to be hoped that these companies will build their Metaverse in a way that is compatible with existing Metaverse projects and blockchain technology.
Win with VR technology and blockchain gaming
In the report, Chainalysis mentions that blockchain-based Metaverse projects are more likely to benefit from the adoption of VR, in addition to the interoperability aspect. Immersive virtual experiences will allow clients to experience the tangibility of NFT-based ownership of the Metaverse properties.
That brings us to the VR-based games industry, which has had a CAGR of 28.5 percent over the past four years. Blockchain-based games are often associated with Metaverse projects these days.
Blockchain-based game projects and the Metaverse share common goals, such as building a more open economy, connecting individuals and communities, breaking down the boundaries of digital ownership, and creating a virtual world that is as immersive as possible.
Blockchain-based gambling has also seen a big boom lately. In the second quarter of 22, blockchain-based gambling companies raised a whopping $2.5 billion, up 150 percent from the first.
Chainalysis discusses EA Sports' case study and how the company can create new revenue streams by bringing the blockchain-based gaming industry into the Metaverse. It also details how EA Sports can harness the power of NFTs to unlock more commercial opportunities. The report states:
"NFTs could bring significant additional revenue to EA Sports. In our lowest resale volume model of 100%, players spend $65 on NFTs and engage in secondary market activity for another $65."
All in all, technological change is happening very quickly. With the overlap of technologies such as VR, gaming etc. we can create new customer experiences.