Ukraine sells CryptoPunk NFT for $100,000 – money going directly to war funding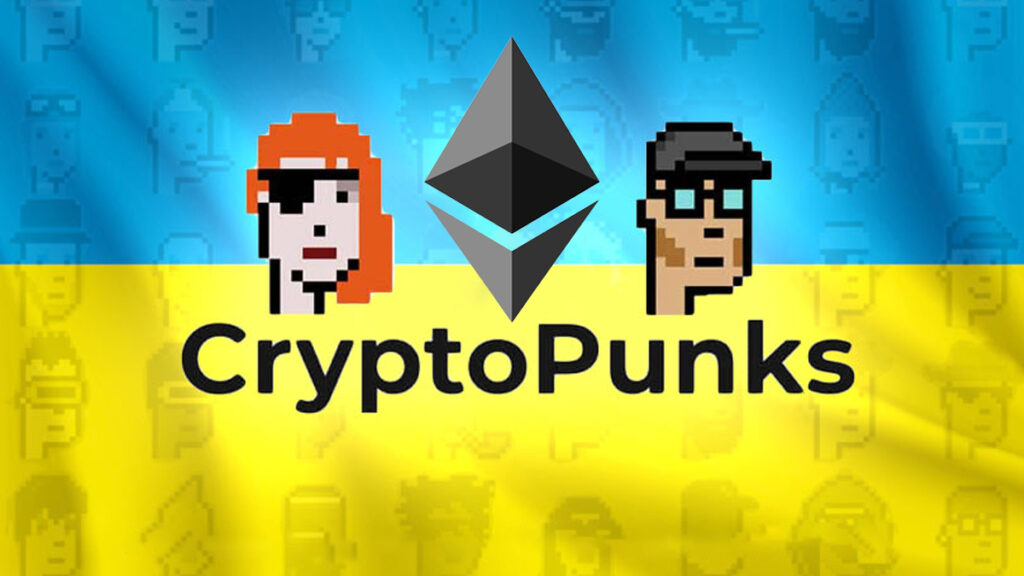 Ukraine recently sold its CryptoPunk NFT to help fund the war-torn country's defenses.
Crypto fundraising campaign Aid for Ukraine has received more than $135 million in crypto donations so far.
It can be argued that the high valuations of non-fungible tokens (NFTs) are completely insane, but sometimes they serve a good cause. On Monday, June 20th, the Ukrainian government announced that it had sold a CryptoPunk NFT donated to them for 90 ETH, raising $100,000. The funds are to go directly to the war effort against Russia.
The crypto fundraising campaign Aid for Ukraine has received significant donations over the past three months. Crypto enthusiasts around the world have funded Ukraine in the war against Russia.
Alex Bornyakov, Ukraine's Deputy Minister of Digital Transformation, is responsible for overseeing Ukraine's wartime crypto fundraising efforts. In a tweet on Monday, Bornyakov wrote :
"Crypto Donation Breaking News: #CryptoPunk #5364 has sold for 90 ETH. That's over $100,000. A few months ago the NFT was donated to the @_AidForUkraine fund. The crypto community continues to support Ukraine."
Non-fungible tokens (NFTs) are blockchain-based tokens that document ownership of either a digital or a physical asset. Based on blockchain technology, NFTs are immutable and serve to provide transparency on the ownership of an object.
In recent years, some NFTs have sold for several thousand dollars. However, NFTs have also been criticized by many industry professionals. Recently, Microsoft founder Bill Gates called investments in NFTs an investment that only works on the bigger sucker theory , further noting, "Expensive digital images of monkeys will surely make the world a better place."
Cryptocurrency War Funding
Shortly after Vladimir Putin invaded Ukraine, the country started accepting crypto donations. So far, Ukraine has reportedly raised $135 million through crypto donations or sales of the donated NFTs.
The Ukrainian "Aid for Crypto" fund is helping to procure supplies for the Ukrainian military. This includes medical supplies and protective vests. The Ukrainian government only supports and oversees the project and does not itself issue funds that come in the form of cryptocurrencies.
Crypto donations now account for a whopping 40 percent of total donations to Ukraine, but are now dwindling due to the industry crisis. Minister Bornyakov recently published an appeal :
"Although Ukraine raised over $135 million in cryptocurrency in response to the Russian invasion, the initial wave of crypto donations has died down. We still need your help. Please support our defenders via @_AidForUkraine".
Due to the crypto market crisis, sales on the NFT market are also drying up.