Tornado.Cash developer Alex Pertsev remains in custody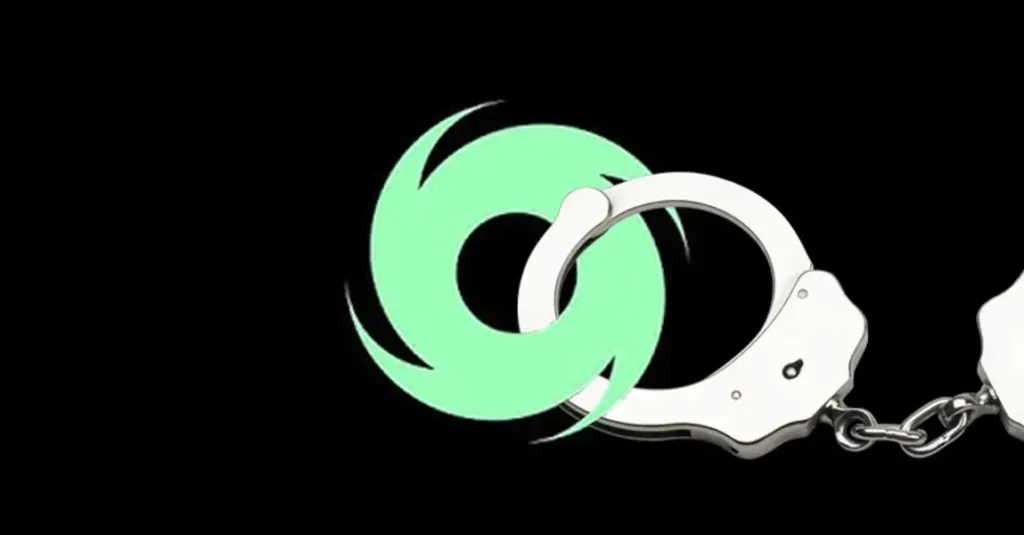 Russian Tornado.Cash developer Alex Pertsev remains in detention. The programmer will not be able to live in freedom until at least February 20th. For the first time, Dutch lawyers are naming specific allegations and thus making their lack of understanding clear.
Alex Pertsev: prison term increases by another three months
Alexey Pertsev, also known as Alex, is one of the masterminds behind the Ethereum mixer Tornado.Cash. It is a decentralized protocol powered by a smart contract . By storing user funds and depositing and withdrawing pre-set amounts, it offers users a way to anonymize Ethereum or ETH tokens .
Pertsev founded the IT security company PepperSec, which he ran together with his colleagues Roman Semenov and Roman Storm. PepperSec is the main developer behind Tornado.Cash, but anyone can contribute as the project is open source and a DAO governs its administration.
The DAO uses the ERC-20 token TORN to conduct voting. In addition, the income from Tornado.Cash is divided among the holders. Pertsev was arrested by Dutch police in August.
His work on Tornado.Cash quickly became the reason for his arrest. Only shortly before that, the US Treasury Department sanctioned the mixer. Information subsequently emerged suggesting that Pertsev may have come under the spotlight due to his previous activities.
As a programmer, he previously worked for a Russian company commissioned by the Russian secret service, among others . In August, Dutch authorities sentenced Pertsev to 90 days in prison . Now his detention has been extended by a further 90 days, as CoinDesk reports after a hearing yesterday.
Dutch authorities completely clueless in Tornado.Cash case?
CoinDesk also spoke to Dutch prosecutor Martine Boerlage, who is the first to name specific allegations against Pertsev. Accordingly, it is about the allegation of money laundering. As the author of the program code, Pertsev is responsible for any money laundering via Tornado.Cash.
Boerlage is certain that Tornado.Cash was under PepperSec's full control. Therefore, Pertsev should be sentenced lawfully.
This is a very clear case of money laundering.
Explains Boerlage. Dutch law prohibits concealing the movement of money. Pertsev violated this law.
This is exactly what a mixer like Tornado.Cash does for the customer.
she explains. Pertsev and his lawyer Keith Cheng are disappointed by the allegations and the extension of the sentence.
It is clear that these judges are not as familiar with the matter as they should be.
Explains Cheng. Another comment by the public prosecutor shows that the Dutch authorities are completely clueless in this case. Boerlage gives a simple example to CoinDesk:
A bank employee cannot simply accept a deposit when a customer arrives with a pile of hundred dollar bills. The origin of the money must be questioned.
As a bank, if you don't know where the money is coming from and haven't yet put in place a mechanism to verify that, then chances are your service is laundering money.
she explains. According to the Ethereum founder, blockchain analyzes are technically possible using smart contracts. So far, however, they have not been used. They would be necessary for such a selection.
Dutch prosecutor declares Tornado.Cash centralized
According to Boerlage, Tornado.Cash is practically a product of PepperSec. The three founders had constant discussions about how to change their protocols in the future. This emerges from chats that could have been accessed through the arrest of Pertsev.
According to this, the founders of PepperSec together hold so many TORN tokens that they can influence every decision to their advantage. In some conversations there was a discussion about how to avoid being punished by money laundering laws. In addition, it was known that criminals were using the service.
For Boerlage, this is another indication of deliberately harmful behavior. Attorney Cheng said the authorities could not provide concrete evidence of illegal activities by Pertsev. He argues that Tornado.Cash is for the privacy of every user. Individual users cannot be excluded on a neutral blockchain .