Grayscale is looking to expand its investment portfolio, market slump or not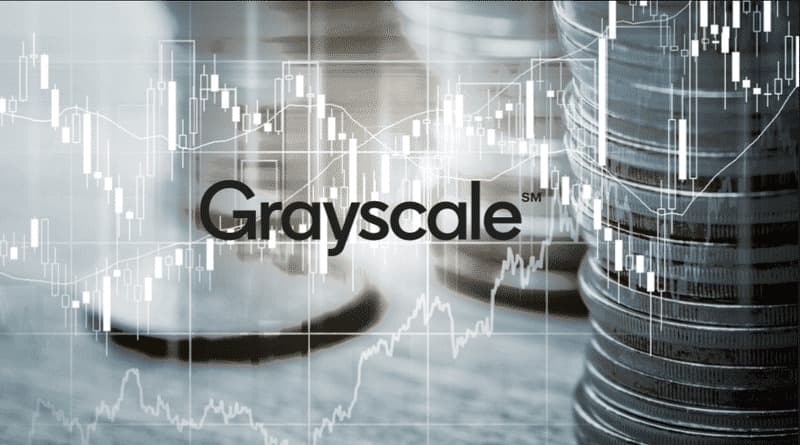 One of the world's largest operators of institutional investment products in the crypto space has added 25 new digital assets that it is considering adding to its investment products. Grayscale added Algorand, Axie Infinity, Sandbox, and Convex to the list, among others, many of which have posted double-digit gains over the past few days.
In a Jan. 24 blog post, Company explained that the move aims to bring investors closer to the diversity of the crypto market.
Grayscale currently offers investors 24 different cryptocurrencies, either in standalone products like the Grayscale Bitcoin Trust or as part of a collective like the Grayscale Digital Large Cap Fund.
This includes most of the major cryptocurrencies, from Bitcoin, Ether, Cardano, and Litecoin, to DeFi majors like Compound, Uniswap, Yearn Finance, and SushiSwap, to newcomers like Horizen and AMP.
IOTA joins DeFI and Metaverse tokens on the Grayscale list
In its blog post, the Connecticut-based company, a subsidiary of crypto giant Digital Currency Group, lists 25 new crypto assets it plans to list.
This includes IOTA, a project that has slipped from investor sight and slipped to 47th place in the rankings with a market cap of $2.26 billion. Despite the price drop, IOTA has continued to experience rapid growth in its ecosystem, with the IOTA Foundation driving the project's march into a world of Web3 and the Metaverse with its decentralized smart contract "Assembly" .
Other cryptocurrencies under consideration are gaming and metaverse projects like Axie Infinity and Sandbox. Axie is the beacon of blockchain gaming, with its play-to-earn model attracting players in droves. According to NonFungible.com, Axie has sold more than $3.4 billion in NFTs, well ahead of the Bored Ape Yacht Club.
DeFi is well represented on the list, with projects like Bancor, Fantom, Algorand, and Convex among those being considered by Grayscale. Fantom in particular has been one of the best performers in the DeFi space. It recently ousted Binance Smart Chain (BXC) to become the third largest DeFi chain after Ethereum and Terra, but BSC has since reclaimed its position. Fantom has currently completed a total of $11.48 billion in TVL.
Being on the list doesn't mean you're automatically part of Grayscale products, the company says:
"As a reminder, this list is for illustration purposes only. Not every considered asset will be converted into one of our investment products, and Grayscale may consider additional assets not listed in the "Considered Assets" table for inclusion in Grayscale products."