NEAR protocol in partnership with Cosmose AI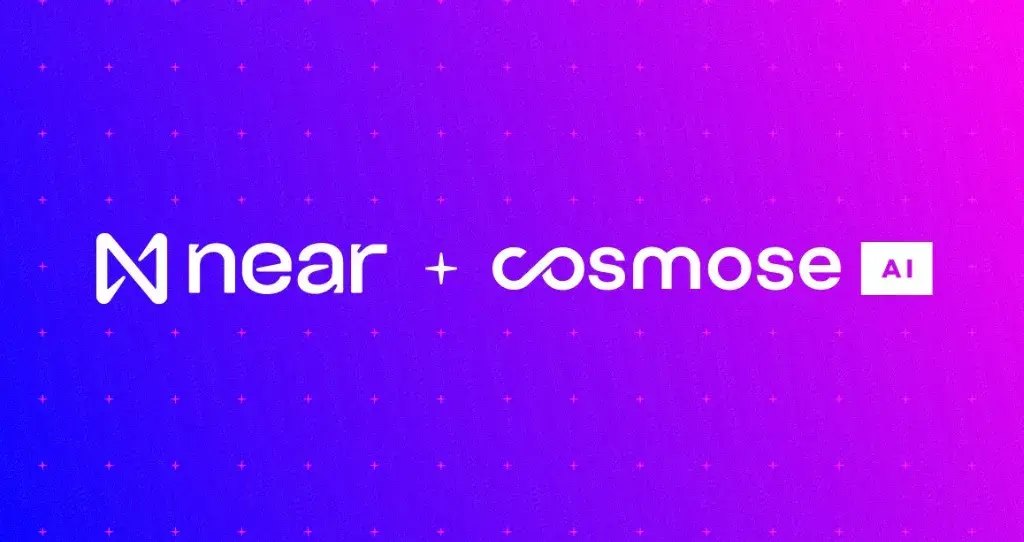 The NEAR Foundation, a Swiss non-profit organization that supports the administration and development of the NEAR protocol, has partnered with Cosmose AI, an AI company founded in 2014. As part of this partnership, the NEAR Foundation also made a strategic investment in the company. This increased the value of Cosmose AI to $500 million.
NEAR Foundation: Swiss crypto platform announces partnership with AI companies
Cosmose AI is a company that uses artificial intelligence-based analytics to monitor retail store traffic, predict offline customer purchases, and engage with online shoppers. Now the company, which has already worked with major companies such as Louis Vuitton, Richemont, L'Oréal and Estée Lauder, is proud to announce that it has entered into a partnership with the NEAR Foundation.
The NEAR Foundation supports the administration of the NEAR protocol and has also invested in Cosmose AI as part of this partnership. The exact amount of the investment was not disclosed. However, after this investment, the company was valued at $500 million. Cosmose AI will combine the principles of Web3 with an artificial intelligence-based retail ecosystem. And thus create a seamless ecosystem for buyers and retailers. "It's crazy to imagine a payment system without blockchain," Cosmose AI CEO Miron Mironiuk said in a statement . He also emphasized that NEAR will offer them fast and cheaper payment systems.
50x cheaper than PayPal or Stripe
Through this partnership, the company's two products, Cosmose Media and KaiKai, will continue to innovate with a focus on Web3. KaiKai is an innovative platform that offers its users the opportunity to search specifically for the products they want and to pay for them directly via the application. To make the payment process even smoother and more cost-effective, KaiKai has introduced its own cryptocurrency called Kai-Ching.
Kai-Ching can be used for all transactions on the platform, including payments, refunds and rewards. More importantly, according to Cosmose CEO, using Kai-Ching on certain products on the platform allows for a 50x reduction in annual transaction costs. Compared to conventional payment methods like PayPal or Stripe.