Bitcoin adoption in Lugano: McDonald's takes the first step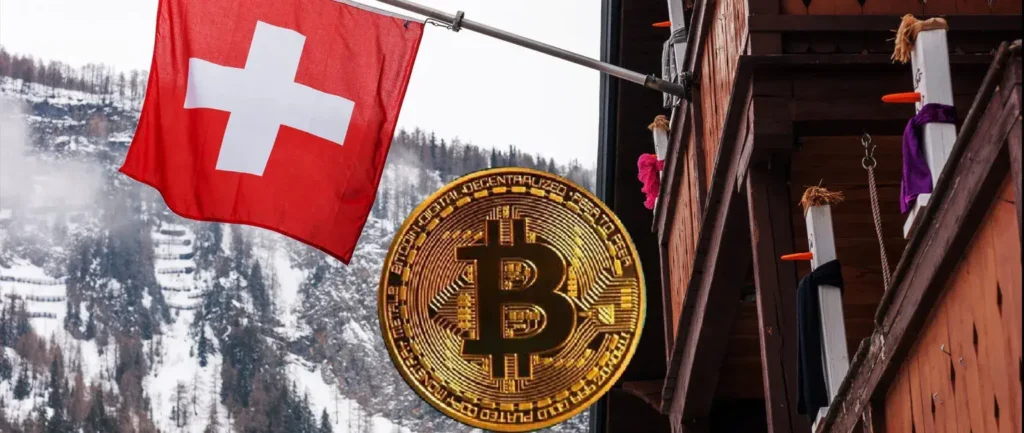 Bitcoin adoption in Lugano is progressing. The city in southern Switzerland wants to become the European crypto center. One of the latest adopters of cryptocurrencies is McDonald's, a well-known fast food joint. Future plans give hope for a rosy future.
Payment with Bitcoin possible at McDonald's in Lugano
Michele Foletti has been Mayor of Lugano since August 2021. In just a few months, the Lega politician made a name for himself in the crypto scene. He appears as a strong supporter of cryptocurrencies and wants to make Lugano the European center of the scene .
To this end, he launched the Plan B funding program in cooperation with USDT publisher Tether. Three different cryptocurrencies have been legal means of payment in Lugano since March: Bitcoin , USDT and the LVGA token , which represents the Swiss franc. 100 LVGA equal one CHF.
On Tuesday , Tether reported a major milestone: The well-known fast food restaurant McDonald's will now accept payments with BTC on the mainnet , via the Lightning Network as well as USDT and LVGA. It is not yet clear on which networks USDT will be accepted. The token consists of 46 blockchains.
There is a video showing a payment in the store processed via Lightning. In this context, Plan B is cooperating with the payment service provider GoCrypto.
So far, Bitcoin adoption at McDonald's is unusual. In Sweden there is a nationwide possibility to redeem gift cards that can be purchased with different cryptocurrencies. Users report that this is possible, but that there are repeated technical difficulties.
Crypto adoption in Lugano: This is the current status
According to Plan B, McDonald's is not the first store and will not be the last to open up to cryptocurrencies. Currently, crypto users are able to pay with their digital devices at almost a dozen different stores.
The city intends to expand this comparatively low level of adoption by the private sector in the coming months. A fund of USD 100 million is being made available to help young companies relocate their headquarters to Lugano.
Adopting private companies is a boost for the city by allowing users 10 percent cashback. The city's offering can already be bought to a large extent with crypto. Taxes can already be paid with digital systems, but are not considered as such by the city itself.
Instead, the conversion is carried out by the service provider GoCrypto. Lugano itself only receives Swiss francs. This principle is used in the so-called Crypto Valley in the canton of Zug. Chiasso and Zermatt also implemented the same idea.
Lugano wants to become a pioneer with the breadth of its offer. It will soon be possible to pay for tuition fees, parking tickets and a wide variety of public services with crypto.
Lugano: Thousands of BTC acceptance points planned by 2023
By the end of next year, Plan B wants to have several thousand Bitcoin acceptance points. Specifically, a figure of at least 2,500 shops is expected. Followers are constantly updated with the latest information via their own Twitter account .
According to the latest information, they are already in talks with hundreds of businesses, so crypto will soon become commonplace in the city center.
A conference is also being held at the end of the month under the name Lugano Plan B Forum , which is intended to compete with the well-known Bitcoin Conference . The two-day event, which runs from October 28-29, will discuss topics such as crypto mass adoption, modern technology, business, financial freedom and freedom of expression.
Among the confirmed participants are well-known names such as Tethers Paolo Ardoino, Adam Back, Nick Szabo , Jimmy Song and Max Keiser.
What brings the crypto adoption?
Cryptocurrencies should give the user the freedom to make digital payments without the permission of state actors or banks. Unwelcome people were denied these opportunities for a long time.
With Bitcoin and Co. this possibility now exists. That is why there are often parallels between the liberal cryptocurrencies and other ideas such as freedom of speech. In addition, the degree of personal responsibility increases, as there are no middlemen.
Beyond possible personal preferences by leaders, cities and states are promoting digital assets to experience personal growth by standing out from the crowd and offering new options.